Party Cruise to Bermuda
August 18, 2018 - August 23, 2018
​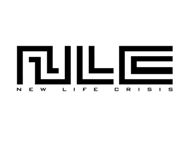 5 night Cruise to Bermuda - August 18, 2018 - August 23, 2018 on Royal Caribbean's Anthem of the Seas.
(SOLD OUT)
Date

Ports of Call

Arv

Dep

Activity

Sat 18 Aug2018

Cape Liberty, Bayonne, N.J

04:00 PM

Boarding

Sun 19 Aug 2018

Cruising

Cruising

Mon 20 Aug 2018

Kings Wharf, Bermuda

09:00 AM

Docked

Tue 21 Aug 2018

Kings Wharf, Bermuda

05:00 PM

Docked

Wed 22 Aug 2018

Cruising

Cruising

Thu 23 Aug 2018

Cape Liberty, Bayonne, N.J

07:00 AM

Departure
Your VIP Package Includes:
· 6 Day/5 Night Accommodations onboard The Anthem of the Seas
· Private Welcome Aboard Cocktail Reception Meet And Greet With The Bands With A One Hour Open Bar
· Exclusive private Karaoke party with the bands with a two hour open bar
· Three Private closed door Shows featuring That 70's Band and New Life Crisis
· THREE HOUR OPEN BAR DURING ALL THREE PRIVATE SHOWS
· VIP Concert Lanyards
· All Shipboard Meals
· All Shipboard Entertainment
· And much, much, more!!!!!!!
If you missed the last one, you can't miss this one!!
Testimonials From Our Last Cruise
BIG THANKS for this cruise. It was one of the best of times I had in a long time. The Cruise and Travel Shoppe is a "Class act" the way you handled this with emails in the process. I never been on a cruise, you guys made it easy. And with the bands that we've seen several times on LI, was the icing on the cake!
Thank you, Dave, for making that wonderful cruise to Bermuda as hassle-free as possible. I'm still wishing I was back on that ship. Or on a beach in Bermuda 😊😊😊.
Dave - I just wanted to thank you one more time for your hard work and dedication in making this such a wonderful cruise for me, my wife and our cruise companions. The music was fantastic!!
It was a really great trip!! We all had a good time!! Thanks so much!!
Thank you Dave!!!! you did an amazing job putting this together. You were quick to reply to questions, and got information out to us before we knew we needed it.
Michael & I had a great time, good first cruise experience, It was nice meeting you and putting a face to the email :)
Thank you very much Dave it was a trip-of-a-lifetime my girlfriend and I really enjoyed the whole Adventure and on top of it with the extra added bonus of having our own private bands.
A memory that will stay in my heart & mind forever, went thru alot to get there,, Butttt Who cares, was Fantasdtic Hopin fora nother one , heeeeheee now thats selfish , should only live Grateful.... Peace Love To all!
I've got to tell you that I had the best time Ever.Thanks to you and the Bands. I Thought the Ship was awesome I would certainly do it again
Thank you!!! It was an unforgettable trip!
And Thank you Dave, for providing all of your help and guidance. Really had a great cruise and , as you said, the bands were excellent and that finale was was one of the highlights of the trip.
Thank you, Dave for all your help in making sure we all were prepared! It was an amazing trip!!!! Definitely one for the books!!!!
Frequently Asked Questions:
Question: If we book direct with Royal Caribbean or another travel agency, will we be able to purchase passes onboard the ship to see the band?
Answer: No you will not!! This is a PRIVATE group that is not open to the other passengers onboard. If anyone books this cruise with anyone other than the Cruise and Travel Shoppe, you will not have access to any of the shows or events onboard nor will you be able to pay a cover onboard to take part in any the events. The participating bands are working exclusively with the Cruise and Travel Shoppe and a portion of the cruise fare is being used to compensate the bands. By booking anywhere other than the Cruise and Travel Shoppe not only are you not supporting the bands but anyone who does not book with the Cruise and Travel Shoppe will be turned away should they try to enter any of the closed door venues onboard where the bands will be performing.
Question: Why are the prices more expensive than what I'm seeing on the Royal Caribbean web site and why can't I just book this elsewhre for less money?
Answer: This is an add on to the regular cruise and is a PRIVATE group with additional amenities such as the three private shows as well as a total of 12 hours of open bar during the shows and parties. Royal Caribbean nor any other agency is involved with this promotion nor will passengers who book with Royal Caribbean or anyone else have access to the shows or cocktail parties. We'll have procedures in place to make sure no one outside of the group will be able enter all the private shows and parties. In order to compensate the bands as well as provide the open bars etc... there is an additional cost which is actually much lower than similiar music themed cruises out there today.
Question: If we have four people, is booking one suite for all four people cheaper than booking two rooms?
Answer: Booking suites will always be a more expensive option because suites are substantialy more than the regular rooms, even when dividing it between four people.
Question: Do we need a Passport for this cruise?
Answer: We strongly recommend a passport for this cruise however you can use a Government issued photo ID along with an original state issued birth certificate as well. We recommend you get a passport because if there was an emergency that required you to fly back to the United States from the Bermuda, then a passport would be required to fly.
Question: If I wait to the last second to book this, will the price go down?
Answer: The answer to that question is 150% NO! Prices will not be going down at the last second and if you want to go and wait to the last second not only will the cruise price be higher, but we will not be able to add you to our group due to the limitations of the amount of group passengers allowed by Royal Caribbean on this sailing. If you want to be guaranteed a spot with the group and get the best price, you need to book this cruise with us A.S.A.P.
Question: What happens if there is a Hurricane?
Answer: A ship will NEVER sail into a hurricane. The odds of a hurricane being anywhere over where the cruise is going is extremely slim. Should a hurrucane happen to be going towards Bermuda at the time, which is extremely unlikely, then the ship would just alter the itineary and go somewhere else far away from any storm. Royal Caribbean has a full time meterologist on staff to make sure all their ships stay away from storms.
Cabin information and Pricing
Interior Stateroom (Category 4U): a Virtual Balcony, a high-definition screen that spans nearly floor to ceiling, providing real-time views of the ocean and destinations. Two twin beds that convert to a Royal King, measuring 72.5 inches wide by 82 inches long, sitting area with sofa, and full bathroom. (178 Sq. Ft)
Price Based on Double Occupancy: Sold Out
Obstructed View Balcony Cabin (Category 2E): Two twin beds that convert to a Royal King, measuring 72.5 inches wide by 82 inches long, full bathroom and private balcony. (198 sq. ft., balcony 55 sq. ft.)
Price Based on Double Occupancy: Sold Out
Single, triple and Quad pricing available upon request.
****This is a private group so therefore you must book with the Cruise and Travel Shoppe to take part in all of the PRIVATE exclusive events with That 70's Band and New Life Crisis. If you book with anyone other than the Cruise and Travel Shoppe, you will NOT be able to see the bands perform.****
FULL PAYMENT DUE AT THE TIME OF BOOKING
For Reservations: - Contact the Cruise and Travel Shoppe:
David Kramer (954) 427-3216
Email:
PLEASE CALL TO BOOK, ONLINE BOOKING IS NO LONGER AVAIABLE
*All rates are subject to availability at the time of booking. Prices and not guaranteed until booked and deposited. Prices above are based on double occupancy. Gov't Fees of $185 p.p. are additional. Open bar will consist of call brand liquors. Above prices do not include gratuities. 30 days after your initial deposit, all monies are non refundable. Band lineup subject to change. Promotion subject to cancellation if there is lack of participation.